Customer Focus: iFi Audio
Posted: 11 June 2015
Welcome to the second in our series of featured guest blogs, where XMOS customers discuss their experiences of using xCORE multicore microcontrollers.

This time out we talk with Thorsten Loesch, Director of Technology for iFi Audio.
XMOS: Can you tell us a little about iFi Audio and their products?
Thorsten: iFi Audio is part of the Abbingdon Group Limited (AGL) which also owns the renowned Hi-Fi brand Abbingdon Music Research (AMR).
iFi Audio drills down to the silicon-die level to design and manufacturer portable and desktop 'ultra-fidelity' audio products. Our in-house hardware and software development teams enable us to bring advanced audio products which continue to push the audio frontier.
XMOS: When did iFi Audio start using xCORE processors?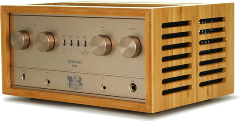 Retro Stereo 50
Thorsten: Our sister brand AMR was one of the first premium Hi-Fi brands to adopt xCORE multicore microcontrollers back in 2011, and quickly realised that XMOS USB performance levels were far higher than other vendors. Since then we've used xCORE processors and their USB audio solutions across our range of award-winning, high-end audio products including Nano and Micro iDSD as well as the recently launched Retro Stereo 50.
XMOS: What is the benefit to iFi Audio using XMOS technology?
Thorsten: At iFi we believe in delivering the best audio experience possible. For us that means delivering bit-perfect, 'ultra-resolution' digital audio whatever the source.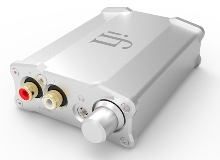 nano iDSD
Take the Nano and Micro iDSD which turn any Smartdevice into a portable 'ultra-resolution' system. Many competitive systems support both native PCM and DSD files, and the 'best-in-class' today offers dual-speed DSD (DSD128 or 2xDSD) and PCM384. But since August 2014, we have been shipping state-of-the-art DSD512/ PCM768.
The Nano iDSD supports quad-speed DSD(DSD256 or 4xDSD) and the Micro iDSD supports octa-speed DSD(DSD512 or 8xDSD) with asynchronous audio clocking enabled by xCORE technology. The result is advanced digital-to-audio conversion leaving recording studios to play 'catch up.'
Thanks to the XMOS architecture, we will continue to push the DSD envelope beyond the assumed capacity. Offering DSD512, bit-perfect, asynchronous USB audio allows us to front-line consumer 'ultra-fidelity' audio. We will continue to break through audio barriers with XMOS on future generations aimed at discerning consumers around the world.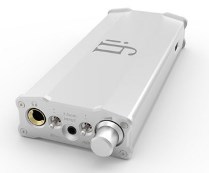 micro iDSD
XMOS: How would you sum up your experience of designing and developing products with XMOS?
Thorsten: Both iFi and XMOS strive to exceed customer's expectations and push the boundaries of what is considered possible, resulting in the delivery of ground breaking products which please the listener and change the way they experience music. This shared understanding makes working together incredibly easy as we are striving for the same goals.
XMOS' USB audio solutions are based on the xCORE range of multicore microcontrollers. Programmable in 'C/C++' our software designers can rapidly develop new features while leveraging XMOS' feature rich reference software to ensure that iFi continues to innovate and push the envelope of what is thought possible.
Find out more about iFi Audio and their products at http://ifi-audio.com/.
For more information on how XMOS makes audio sound better go to the High Resolution Audio page.
Comment on this post via social media
« Customer Focus: OPPO Digital
Customer Focus: Cambridge Audio »