XMOS continues to enlighten and surprise me.
I first worked at XMOS during the summer of 2017, after finishing my second-year university exams. On finishing university, it was a pleasure to be able to return for a second work placement. XMOS is filled with such intelligent, dedicated and friendly people, and working here, I've seen how effectively a team can drive to reach shared goals and grow the business to where it deserves to be. Throughout this blog, I'd like to highlight my thoughts on the work I've been involved with, the culture that XMOS promotes and the vision I see for XMOS as a company moving forward. It has been an absolute honour to work alongside such talented people and I'll watch XMOS with interest in the years to come.
During this work placement, I gained a fresh perspective on the company's vision. I'd worked with the Finance team previously, so sitting with Marketing meant new faces, new ideas and new direction. I was immediately welcomed with my own desk, my own space and a sense of belonging – which really helped me relax into the role. My time was split between the Marketing and Finance teams, so I was never short of work! It was rewarding to feel I was adding real value to the business, helping in areas where help was clearly needed. I admit that some tasks were more exciting than others, but regardless of what I was doing, I certainly honed-in on and further developed some very important skills: the use of Excel, my attention to detail, my creativity, my communication and my ability to break down the task at hand logically and systematically. The work over the last 3 months has been full of variety. I've thoroughly enjoyed working across different departments, gaining a great insight into XMOS and this fast-moving technology industry, but also working alongside and befriending some fascinating people.
I'd describe XMOS as open, natural and hardworking. The sense of community is really felt here and I believe it all stems from the employees. Everyone welcomed me as an equal, which made it easy for me to learn and grow as an individual. I felt a great willingness to help from everyone, regardless of their position in the company. The lack of hierarchy at XMOS is something I truly admire. Their flexibility and understanding of people's needs is also outstanding. It's also a company that's serious about having fun. The lead-up to Christmas was been like no other, full of festivities and good vibes. The people I've been surrounded by for the last 3 months have brought me nothing but smiles and joy.
Make no mistake though, hard work and ambition is instilled in the backbone of XMOS employees. Their dedication to get the job done on time, to out-perform the competition and still look to what they can do to improve – that's a real recipe for success and will help them scale new heights. An Indian sage once said that in a finite world, we are all looking for infinite satiation. In a never decelerating world of innovation today, where competition is considered a status quo state, it is of crucial importance to dedicate time to understand people and their behaviour. I believe that with some finer tuning and a deeper understanding of the needs and wants of XMOS employees, they're on their way to the perfect culture.
XMOS has a bright future. Innovative ideas, great people, hard work, ambition…it's all in the DNA of XMOS. I speak from a young generation when I say that technology is hot and exciting. The limits are endless. But let's not forget about the fierce competition that's contained within this field and it's important for XMOS to compete fiercely and further expand sustainably and intelligently in this growing market. I believe innovation and adaptability is key. Providing high-qualify innovative products will put XMOS on the radar of new clients. Being adaptable will help XMOS build its brand as an intelligent company that's aware of the current issues at hand. How can one promote innovation? For me, the core lies in being able to freely express ideas and solutions. Emphasis on the word 'freely': XMOS Ideas Sessions where, once a month, small, diverse groups have complete freedom to share ideas on potential XMOS improvements (be they internal or external); this could help shape the working environment, evolve the strategy or even identify a new product opportunity. Innovation stems from having many different perspectives and these Ideas Sessions may help surface even more pioneering ideas from the team.
When I think of what is to come for XMOS, I am filled with excitement and intrigue. I am grateful to have played a small part of XMOS' journey and am excited for what the future holds. For me though, now comes a time of relaxation. A time of enjoyment, peace and exploration. I am travelling to South America, with my girlfriend, to explore and understand new cultures, new situations and new people. It is going to be a beautiful journey which I have complete trust in. During my time away, I will also be 'chasing the wind' – following my passion of kitesurfing. I am excited to finally dedicate myself to this sport it hasn't been feasible to do so until now. I'm going to see many wonders during my time in Argentina, Chile, Bolivia, Peru, Ecuador, Costa Rica and Cuba, but will never forget my time here at XMOS. I'll be returning to England in summer 2019 and am looking forward to starting the next stage of my career at KPMG as a Technology Consultant. For now, I wish nothing but success and happiness for team XMOS. We'll meet again!
by Esher Pegrum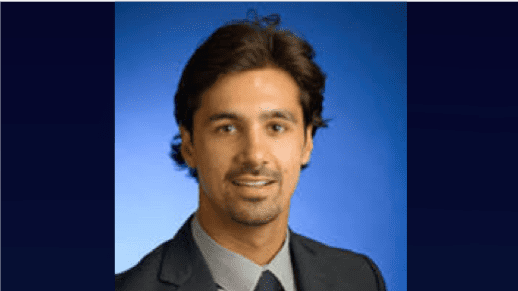 XMOS is hiring!
If you're interested in finding out more about what it's like working for a leading company in the voice capture space, with partners such as Amazon Alexa and Infineon, you can browse our jobs or send us your CV with note about why you'd like to work here to work@xmos.com. We'd love to hear from you.