For many years, XMOS has been catering to the diverse requirements of the automotive industry. The exceptional blend of low latency and highly deterministic flexible computing has resulted in the successful utilisation of multiple generations of xcore devices across various automotive applications. With our latest platform, xcore.ai, we continue to excite and drive innovation by delivering reliable, intelligent IoT solutions to the automotive sector.
XCORE MEETS THE CHALLENGE OF FAST EVOLVING AUTOMOTIVE SYSTEMS
With the relentless advancements in vehicle electrification and system architectures, there is a growing trend towards software-defined vehicles. This shift is creating a demand for scalable, flexible, and cost-efficient system partitioning, requiring smarter and distributed zone-based computers as peripherals to a highly compute-intensive centralised system. The rapid evolution in this field allows automotive and aftermarket suppliers to take advantage of xcore's immensely configurable, software-defined platform. This platform encompasses all-in-one edge-AI, DSP, control, and extensive IO capabilities, providing significant benefits to automotive suppliers.
XMOS technology also extends beyond the confines of in-vehicle electronics. xcore empowers a wide range of intelligent IoT innovations, including affordable smart electric vehicle charging solutions with automatic licence plate recognition (ALPR) at the edge. This integration enhances parking convenience and contributes to the development of smarter cities.
TYPICAL APPLICATIONS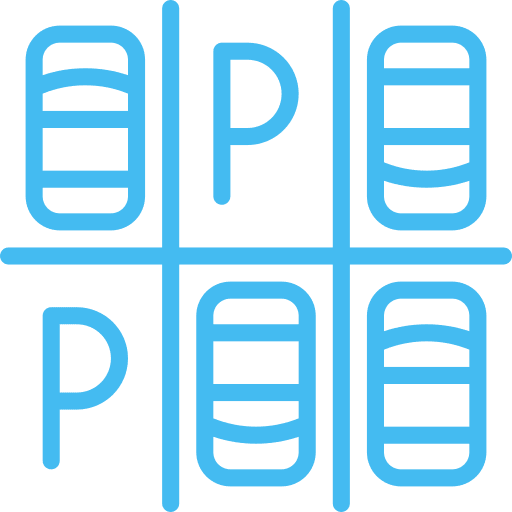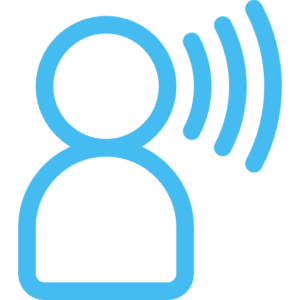 SELECTIVE AUDIO NOISE SUPPRESSION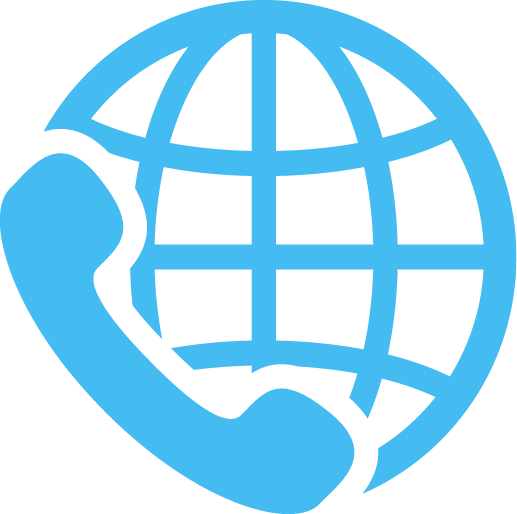 FEATURE HIGHLIGHTS OF XCORE.AI
Software-Defined IO
Deterministic processing performance
Precise ns timing accuracy
Providing fully programmable application specific interfaces
Embedded PHYs for MIPI, USB and LPDDR
Control Processing
SMP FreeRTOS across multiple threads
C/C++ code development environment for control code integration
Up to 3200 MIPS of performance available on the 800MHz package options
DSP Performance
32-bit floating-point scalar pipeline offering up to 1600 MFLOPS of performance at 800MHz
256-bit VPU adds block floating point capabilities up to 12.8 GMACS of performance at 800MHz
Integrated complex arithmetic and FFT/iFFT support at up to 1 million 256-point FFT/s
AI / ML Performance
256-bit VPU supports 32-bit, 16-bit, 8-bit and binary vector operations
Peak AI performance of 51.2GMACC/s at 8-bit with a sustained performance of 40.96GMACC/s at 800MHz
Homogeneous computing environment for tight integration of AI operators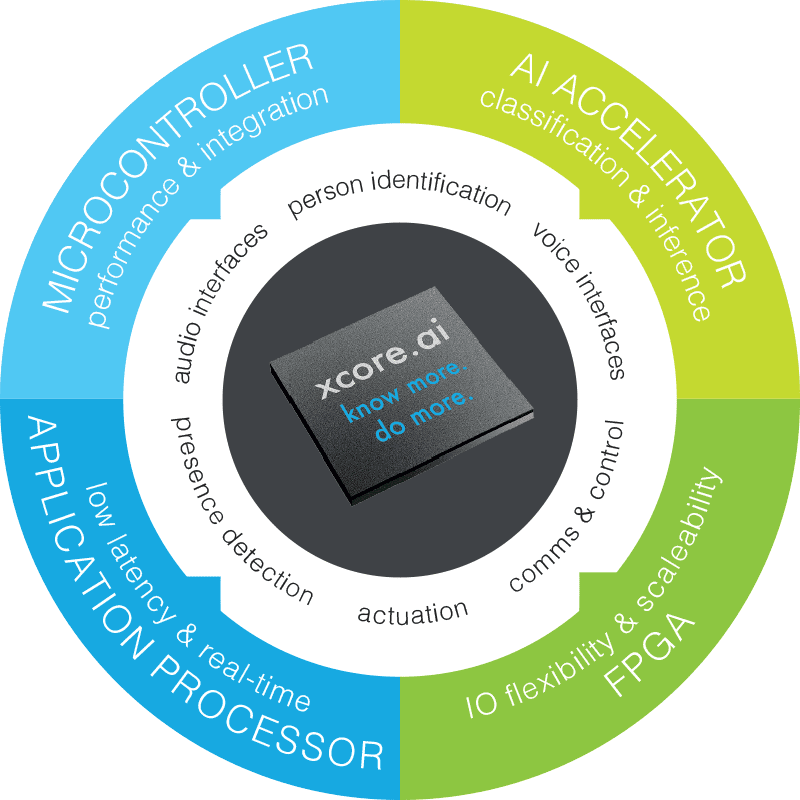 Flexibility
Software-defined partitioning of xcore.ai threads provide optimal configuration of IO, control, DSP and AI/ML that perfectly matches the specific requirements of each target application. Scaling of the tile clock frequency to meet exact performance requirements reduces power consumption providing cost and power effective intelligent IoT solutions.