Reliable, fast time-to-market, cost-optimised solution that enables Microsoft Teams™ and Zoom™ certification for enterprise and consumer voice conferencing platforms.
Evaluation
The XMOS VocalFusion ® XVF3800 is a high-performance voice processor that uses microphone array processing and a sophisticated audio processing pipeline to capture clear, high-quality speech from anywhere in a room. The XVF3800 uses the XMOS xcore.ai processor and supports a range of integrated and accessory voice communication use cases.
Combining an XMOS xcore.ai processor and application firmware into a single solution the XVF3800 offers system designers the flexibility to integrate voice capture capability into many different designs. The XVF3800 firmware is designed to be easily customized, allowing users to modify it as required.
The product datasheet describes the functional blocks in the XVF3800 and includes a reference configuration while details of the firmware features and the configuration and customisation options are provided in the XVF3800 User Guide. Source code and tuning tools are also available to allow designers to customize and integrate the XVF3800 into their products.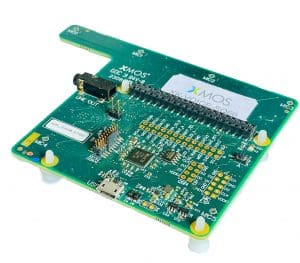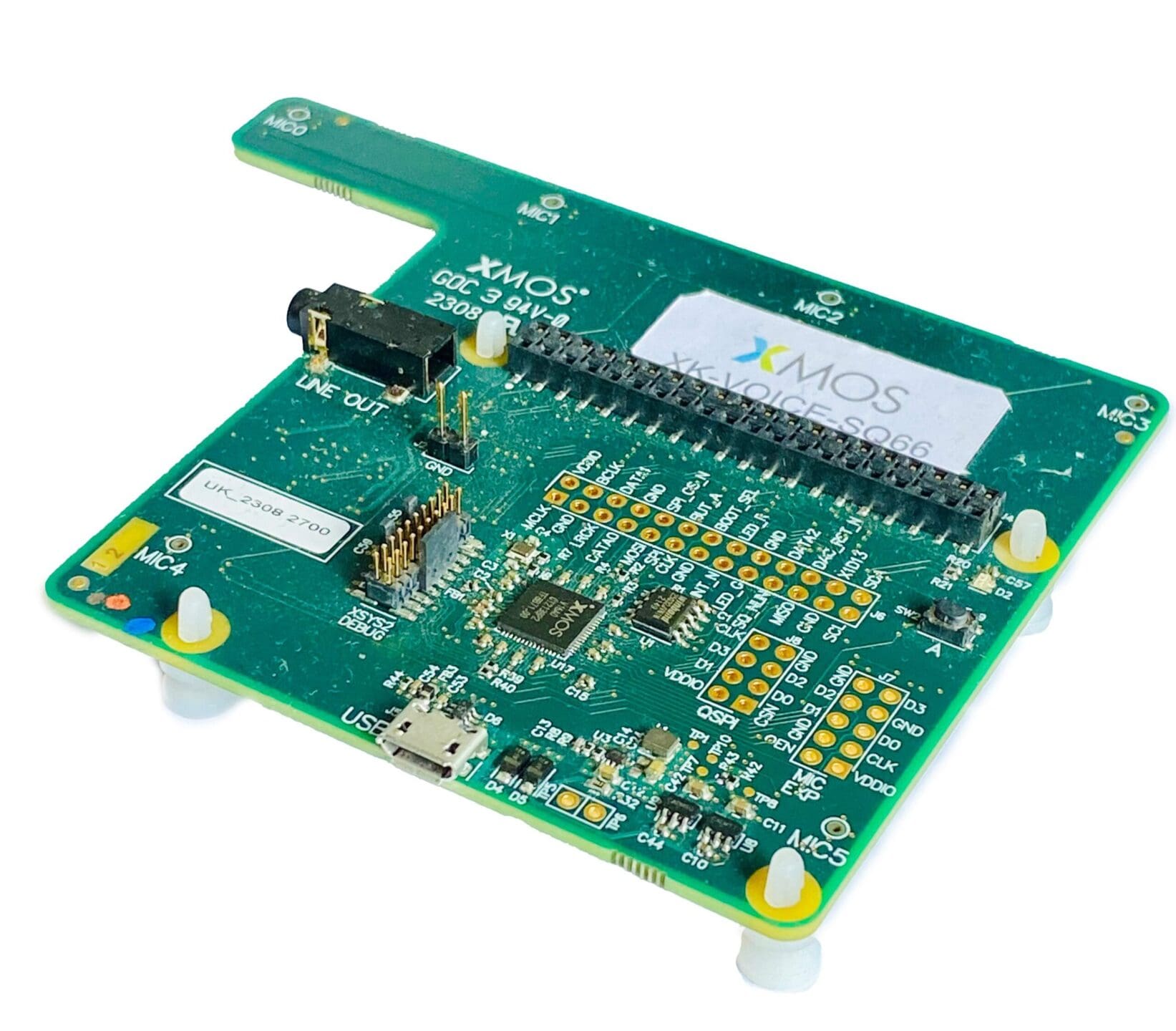 click to expand
XVF3800 Evaluation Kit
Evaluation and development of XVF3800 solutions can be done using the XMOS XK-VOICE-SQ66 4-mic Voice Development Kit. A set of pre-built firmware binaries for this kit are available which allow designers to quickly get started with the solution.
The XK-VOICE-SQ66 can be configured to have either a square microphone array with 66mm spacing or a 100mm linear array. In addition an external mic array can be connected to allow testing in existing form factors.
A standard 40pin connector compatible with a Raspberry Pi supports evaluation and integration with host applications.
System programming and debug is provided via an XMOS XTAG4 debug adapter, included in the XK-VOICE-SQ66 kit.
BLOCK DIAGRAM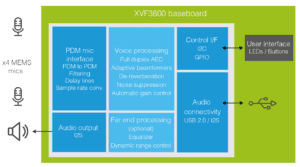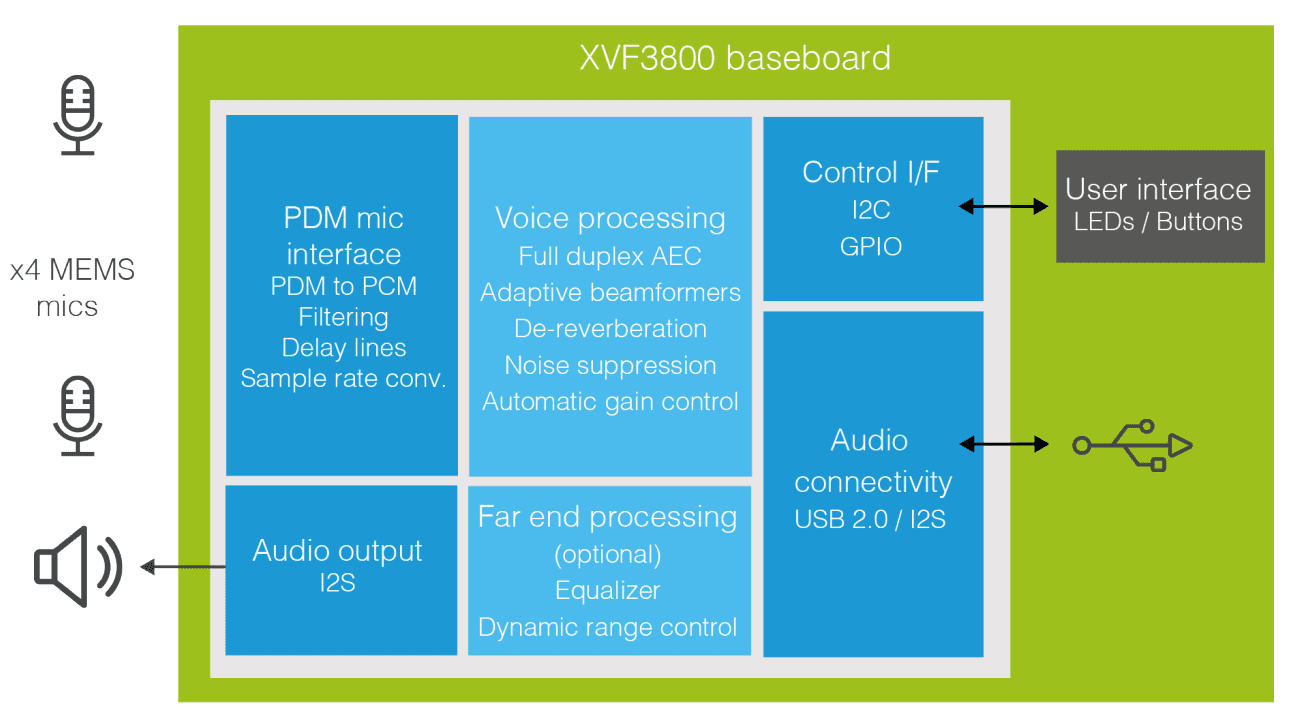 click to expand
DOCUMENTATION
Developer Resources
XTC Tools
Software
Documentation
Buy