VOCALFUSION 4-MIC
XVF3500
Best-suited to premium audio-visual products, the XVF3500 4-mic stereo voice processor captures a clear voice command from across the room, even in challenging acoustic environments.
Evaluation
Dev kits are available to help you evaluate the XVF3500 and prototype your voice enabled products.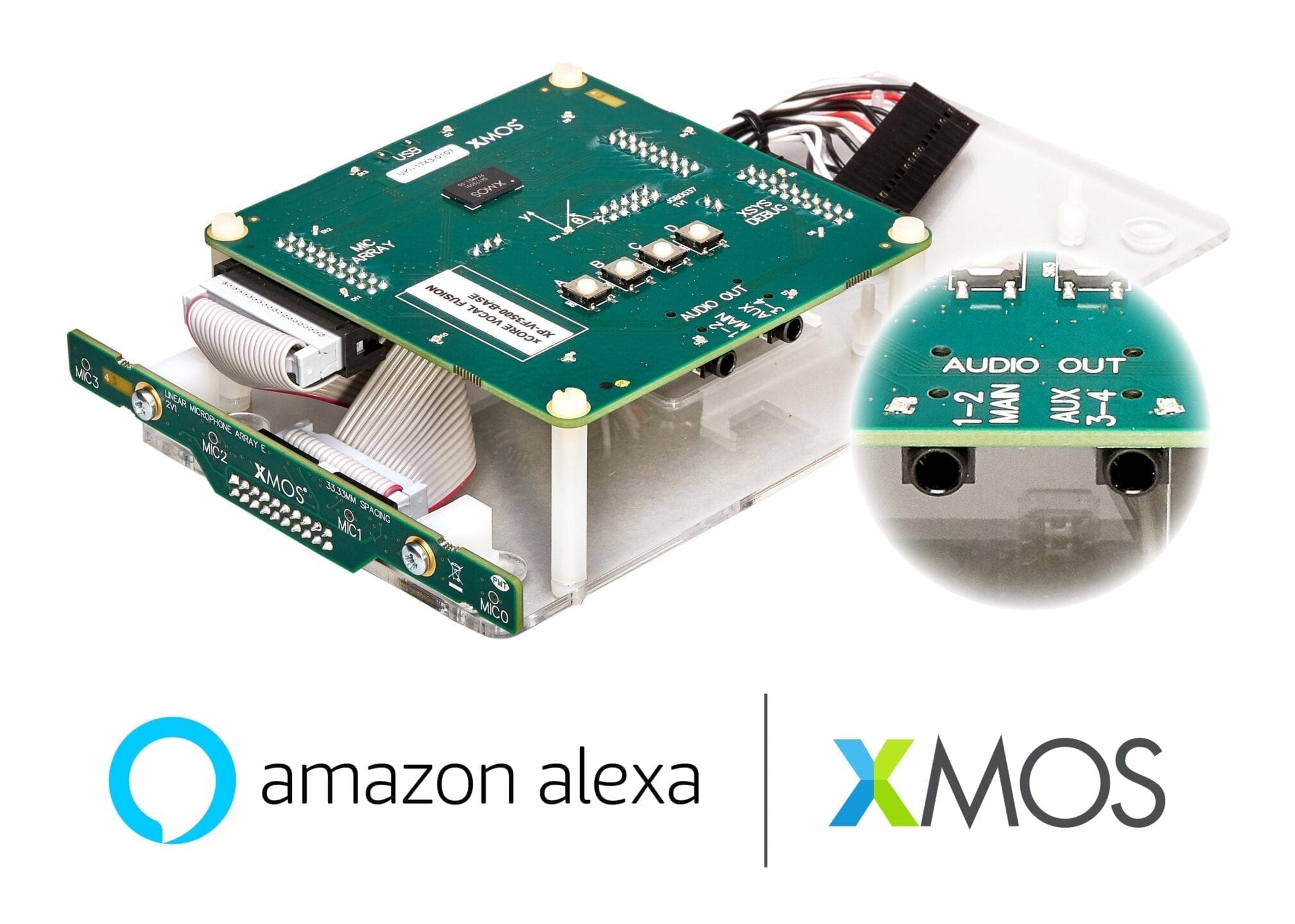 click to expand
Dev Kit for Amazon Alexa Voice Service
The kit includes a small form-factor linear microphone array which provides up to 180° capture for 'edge of the room' applications such as smart TV's, sound bars, set-top boxes and other near-to-wall products.
BLOCK DIAGRAM


click to expand
DOCUMENTATION
Buy