INDUSTRIAL
Synapticon | Robotic Control Systems

Synapticon is a dynamic international company based in Stuttgart, Germany, with offices in Redwood City, California, and Belgrade, Serbia. Our mission is to rethink and deliver solutions for embedded computing and control systems to improve the future progression of robotics, industrial automation, special machinery, electric vehicles and the internet of things. We are committed to expediting technical progress and integrate it into components and services that enable our customers to provide bleeding-edge, high-quality products. Our team is comprised of technology enthusiasts from all over the world, with expertise in various areas of engineering and management. Our common passion is to develop advanced technologies, sophisticated products, serve customers in challenging projects and to build an innovative as well as sustainable corporation.
Skills and Services
cyber physical solutions
embedded computing rethought
advanced open source motion control
ENEA

Enea Services Romania is part of Enea, a world leader in embedded systems and advanced technical systems development. Enea Romania creates the best in class customized software applications around specific requirements for global industry players. Completed projects include RTOS development and porting, device drivers development/ integration, support for multi-processor environments, multimedia platforms (audio & video), embedded debugging & development tools, advanced electronics and firmware development, wireless and telecommunications protocol stacks, DSPs, BSPs and advanced electronics.
Skills and Services
Embedded Systems development
Multimedia
Connectivity and communications
EMBAS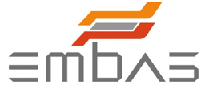 EMBAS provides highly customised solutions mainly for the Automotive industry. EMBAS has a long history in serving the Automotive market with CAN based hardware and software tools. A company focus is to support the Ethernet technology deployment in Automotive. In 2012 EMBAS launched its Ethernet-AVB test and development platform that is using XMOS devices as core elements.
EMBAS is located in Stuttgart, Germany.
Skills and Services
Ethernet: AVB solutions, stack modifications, PHY board development, modular development platforms.
Car networking: CAN gateways for rapid prototyping, demonstration vehicle network setup, power distribution controller, data logger
Prototyping: development and manufacturing of system solutions including hardware, software and mechanics