AUDIO
jusst technologies, Gmbh

jusst technologies Gmbh, based in Hamburg, Germany, was founded in 2005 and since has been working on various projects especially in the audio/video market. They have a strong background in Audio Engineering providing the full development stack. jusst are experts in analog-to-digital circuitry design and PCB layout, DSP and audio I/O software development.
jusst implemented their first USB Audio interface using xCORE processors in 2013 years ago. Recent designs include a complex audio design that features USB and SPDIF input extended with a Jukeblox module to integrate the latest Audio Streaming services like Spotify Connect. The xCORE processor is not only used for Audio I/O and routing but also implements a custom ASRC and a USB-programmable Biquad-Section allowing to implement digital crossovers and instantly drive speakers out of the design.
Skills and Services
USB Audio
DSP
Audio streaming
Microphone array capture
Intelligent Media Technologies, Inc

Originally founded in 1988 as BEC Technologies, IMT has developed and deployed a broad range of Audio-Video-Data products servicing applications as diverse as CCTV security networks, theme parks, broadcast facilities, theaters, concert touring systems, football and olympic stadiums, military and DoD facilities and major airport/sea port/transportation hubs. We have a world class customer base and have systems deployed in high profile locations that have been running for more than 15 years with little or no failure.
IMT is located in Orlando, Florida
Skills and Services
Hardware/software design services for networked or stand-alone audio-video-data system products beginning with system scope and definition, following on with total project management, regulatory certification and manufacturing initiation/management.
Hanmus

A young company with energetic and highly-caliber experienced team of engineers, Hanmus is specialized and focused on advanced audio acoustics product research and development of innovative platforms, designs and solutions service provider. Our technical staffs are proficient in a diversified field of embedded real-time operating systems. We also have in-depth knowledge of digital sound processing (DSP) algorithms in the areas such as Reverb, Chorus, Echo Cancellation, etc. of different kinds of sound effects, networking interconnects and cloud mass storage applications.
Hanmus is located in Shenzhen, GuangDong, China.
Products, Skills and Services
USB Audio module
AVB module
Audio effect module
Customization of product designs
engineered SA

engineered SA is an established and respected supplier of high-end audio hardware, software and custom engineering solutions. ABC PCB, founded in 2005 as a spin-off from Anagram Technologies (well-known for their digital audio processing solutions), became engineered SA in 2015 with a clear focus on engineering strength and electronics expertise. engineered SA offers a full range of high-end audio solutions parts from source to power amplifier and digital enhancing. engineered SA is a human-sized company regrouping experienced engineers and production experts under the same roof. The staff ensures an excellent cohesion between development units and production with maximum quality.
engineered SA is based in Switzerland.
Skills and Services
High end audio equipment development
Analog and digital circuit design
Full electronic assembly service, from quick prototypes to small, reliable production runs
DSP4YOU

From system's requirements to design and implementation, DSP4YOU partners with manufacturers to develop breakthrough A/V products on time and on budget. Our core strength lies in audio DSP and Network audio streaming solutions. By combining our extensive I.P portfolio with our nimble engineering team, we are a reliable partner able to quickly prototype a concept thanks to the use of agile product development. Last but not least, our extensive programming experience on XMOS platforms will allow us to quickly assess the best solution for a realistic implementation of your projects.
DSP4YOU is headquartered in Hong Kong, an auspicious location for you to leverage our local EMS manufacturing network in the South of China region.
Skills and Services
Reference designs (modules): Audio Video Bridging modules (XMOS G4/L2 based), USB audio streaming (XMOS L2).
Custom Hardware development: AVB powered product, low noise audio circuitry, all digital amplifier modules, DSP boards.
Embedded systems development with XMOS
Complete turnkey product from design to manufacturing or Custom IP.
Caiaq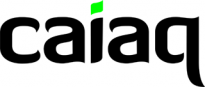 Caiaq are an electronics and software engineering services company, based in Berlin. Caiaq provides electronic and software engineering services to leading companies. Previous projects include Multi Channel USB 2.0 audio interfaces, recording studio controllers, and various computer-related embedded systems.
Skills and Services
Circuit design
PCB layout
Firmware development
Consulting
AMI Technologies

AMI Technologies has unique expertise in embedded technologies for audio, speech and video processing. Their experts deal with the customer requirements from concept to reference designs and deliverables with high quality and continuous support in product integration. Integrity, constant innovation and committed teamwork are basic principles of the company. AMI has helped may Tier-1 OEMs to bring the innovative products in their designs, played key roles in the audio segments like automotive, consumer, professional audio, Portable Media, loud speaker processing. As well as its embedded services capabilities, AMI offers complete DSP libraries for audio products.
AMI Technologies are located in Hyderabad, India.
Skills and Services
Embedded Software/Firmware Developments
Developing and Optimizing Software Modules: MIPS, Memory
Optimized DSP library, Post Processing Modules, ASRC
System Designs and Real Time Tuning
Audio Design Tools: VisualAudio / Audio Weaver
Hands on Industrial Standards: Audio / Speech / Video
Floating-point to Fixed-point conversion