The need to increase the performance capabilities of devices is becoming ever-more apparent, but electronics engineers are struggling to keep costs down
Bristol UK, 18th May 2020 — Electronics engineers are struggling to increase the processing capabilities of electronic devices without costs spiralling out of control, new research from XMOS finds.
More than half of electronics engineers (56%) say that their on-device processing requirements are already "high" or "very high", and almost half again (40%) want to add even more on-device processing capabilities.
However, 38% are saying that they actively want to reduce the BOM cost, but 48% are struggling to do so. When asked why, 65% blamed power consumption and 49% blamed design complexity.
These are the findings from Bristol-based AI and voice processing firm XMOS in its Edge of Tomorrow report, which uncovers the sheer potential of the AIoT and what electronics engineers believe are the biggest market- and device-level barriers to unlocking the industry.
The $3 trillion AIoT market has been touted as one of the biggest technology revolutions since the advent of the cloud, thanks to its potential to effectively make electronic devices think for themselves. Experts have indicated that the AIoT has the potential to revolutionise life and business as we know it in almost every sector.
Mark Lippett, CEO at XMOS, said: "Balancing cost and performance has always been the ultimate engineering challenge. Getting the best of both requires flexible forms of compute and connectivity in a single device, which not only would keep the cost low, but also improve the design flexibility."
Earlier this year, XMOS announced xcore®.ai, its new, disruptive crossover processor for the AIoT market. Priced at just $1 xcore.ai heralds an entirely new generation of embedded platform with the potential to underpin the AIoT and drive the next technological revolution. It represents the most versatile, scalable, cost-effective and easy-to-use processor on the market today.
Ends
About XMOS
XMOS is a deep tech company at the leading edge of the AIoT. Since its inception in 2005, XMOS has had its finger on the pulse recognising and addressing the evolving market need. The company's processors put intelligence, connectivity and enhanced computation at the core of smart products.
Media contact
Ben Musgrove, senior account executive, Wildfire
xmos@wildfirepr.com
+44 208 408 8000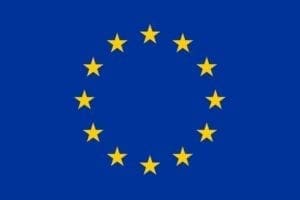 This project received funding from the European Union Horizon 2020 research and innovation programme under Grant Agreement No 849469.