Bristol-based AIoT specialist has built a package of tools and resources to accelerate the development of devices that can 'think' for themselves
Bristol UK, 7 October 2020 — XMOS today announces its all-new software development kit (SDK) for the artificial intelligence of things (AIoT). Incorporating TensorFlowLite for Microcontroller development tools, the SDK is designed to harness xcore®.ai's versatility and make it easier for engineers to develop connected products that can sense, think, decide and act.
The kit equips developers with standardised tools and resources that they need to create devices that absorb contextual data from their environment, infer meaning from that data, and translate the results into action. It includes:
AIoT tools: scripts, tools and libraries to convert TensorFlowLite for Microcontroller models into a format that targets accelerated operations on the xcore.ai platform
FreeRTOS: libraries to support FreeRTOS operation on xcore.ai, providing a familiar, standard industry programming environment to work in
Examples: examples showing a variety of operations based on bare-metal and FreeRTOS operation, including smart microphone sensing
Documentation: getting started guides, example builds and execution walkthroughs, as well as access to XMOS' open-source libraries of interfaces & signal processing algorithms
These tools will enable developers to rapidly deploy custom or off-the-shelf AI models using a standard framework alongside all of the control, communications, signal and I/O processing required to create a complete and secure application solution.
"Our AIoT SDK enables developers to create intelligent endpoint-AI solutions for a huge variety of applications," said Mark Lippett, CEO of XMOS. "The flexibility of the xcore.ai architecture enables our customers to create truly differentiated solutions using standard embedded software techniques like TensorFlowLite for MCU in a fraction of the time required using traditional hardware approaches."
"It's great to see XMOS's latest contributions to low-energy embedded machine learning and I'm pleased that TensorFlow Micro has been able to integrate," commented Pete Warden, Technical Lead for the TensorFlow Mobile team at Google. "This combination will enable a lot of exciting applications in the future."
Early access to the XMOS AIoT SDK will be available on the GitHub open source platform, designed to be used in conjunction with the xcore.ai Explorer Kit, which is available on limited release via xmos.com.
Future releases will include other xcore.ai hardware platforms, targeting specific use case applications. This includes a smart home platform – a small form-factor reference design with additional Wi-Fi capability, designed to demonstrate the capabilities of voice at the edge of networks and due to be released in early 2021.
Ends
About XMOS
XMOS is a deep tech company at the leading edge of the AIoT. Since its inception in 2005, XMOS has had its finger on the pulse recognising and addressing the evolving market need. The company's processors put intelligence, connectivity and enhanced computation at the core of smart products.
Media contact
Ben Musgrove, senior account executive, Wildfire
xmos@wildfirepr.com
+44 208 408 8000
DOWNLOAD PRESS RELEASE IN MANDARIN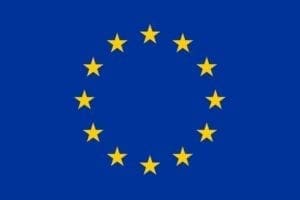 This project received funding from the European Union Horizon 2020 research and innovation programme under Grant Agreement No 849469.