xCORE-200 USB
Part Number: xCORE-200 XU series
Downloads: software and documents
A scalable and flexible solution for a wide range of consumer and professional audio products. Includes a High Speed USB 2.0 PHY, high speed flexible GPIO and up to 32 logical cores that can deliver 4000 MIPS of deterministic processing power. The guaranteed Hardware-Response time of xCORE technology always ensures lowest latency bit perfect audio streaming to and from the USB host.
Delivered as source code, the USB Audio 2.0 reference software provides fully featured production ready solutions for USB Audio 2.0 products. Configurable xCORE technology enables high levels of product differentiation, and rapid speed to market.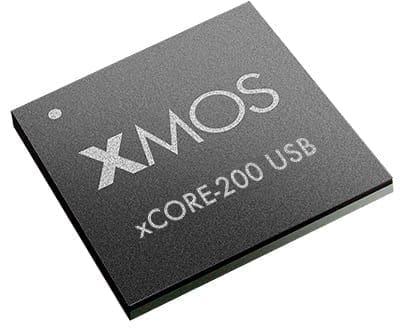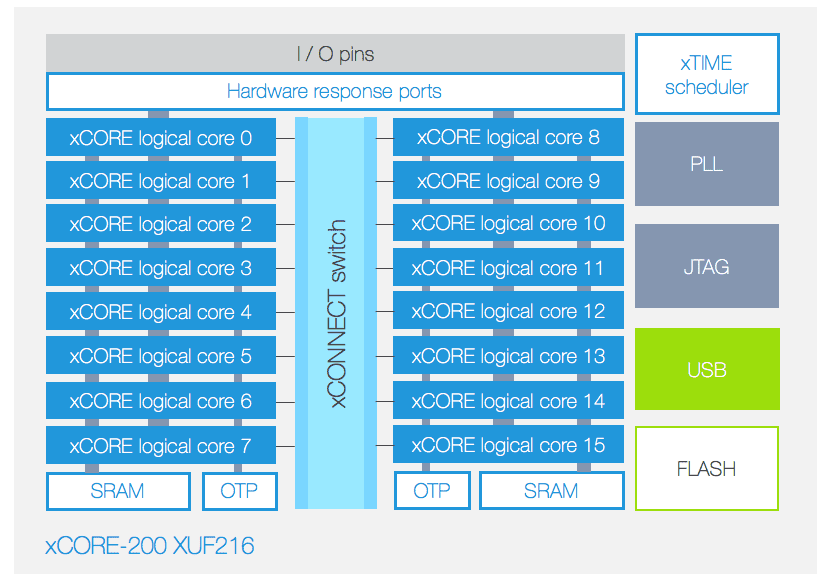 xCORE-200 Gigabit Ethernet
Part Number: xCORE-200 XE series
Downloads: software and documents
High-performance processing for the most demanding applications. We offer 16, 24 and 32 cores. Each logical core can execute computational code, advanced DSP code, control software (including logic decisions and executing a state machine) or drive and sample data on the I/O ports. Up to 176 general purpose I/O are available for user configuration.
There's up to 1024KB on-chip SRAM memory available, which can be accessed in a single cycle, reducing shared memory requirements. And there's an area of one-time programmable memory with AES support to allow implementation of secure boot functionality.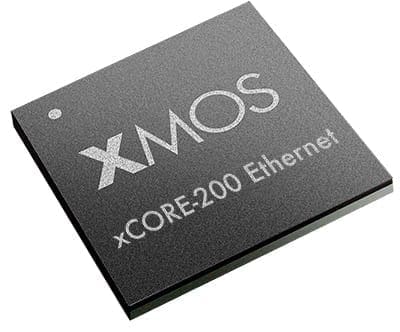 xCORE-200 general purpose
Part Number: xCORE-200 XL Series
Downloads: software and documents
A scalable and flexible solution with a dual-issue pipeline to boosts peak compute performance up to 1000 MIPS (8 core) and 2000 MIPS (16 core).
Up to 512KB on-chip SRAM memory is available with an embedded flash option for applications. The flexible Hardware Response ports are bonded out to I/O pins as 1bit, 4bit, 8bit, 16bit and 32bit ports for serialized and buffered data transfer. Up to 128 general purpose I/O are available for user configuration.
Available in a range of densities, packages, performance and temperature grades to best meet your needs.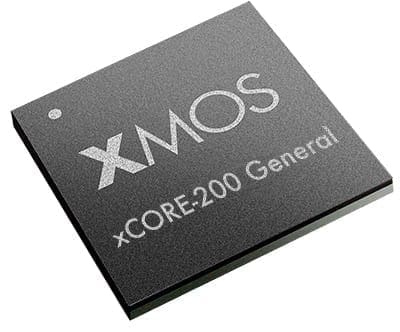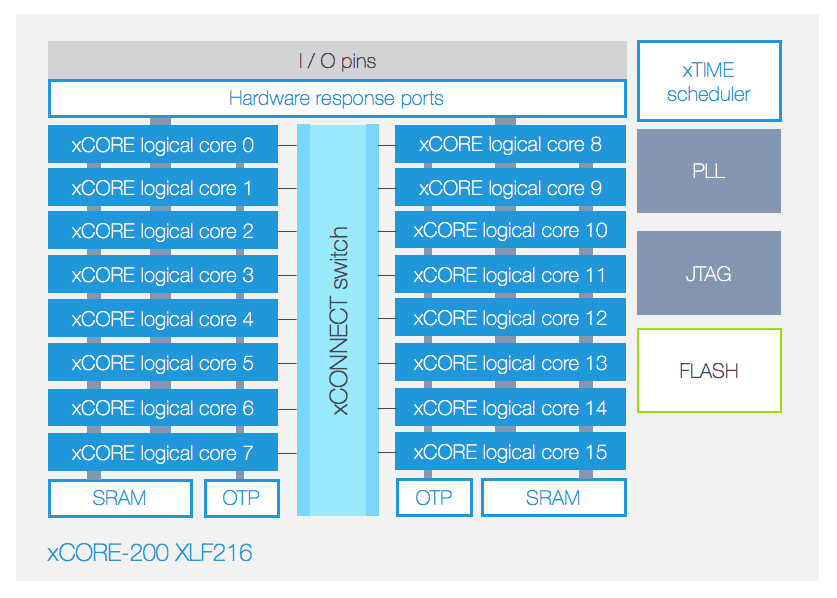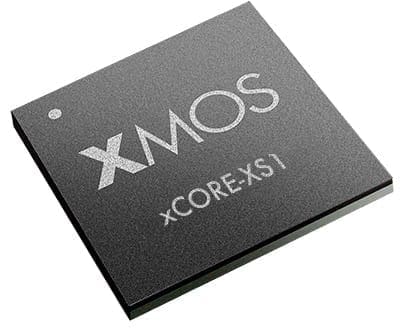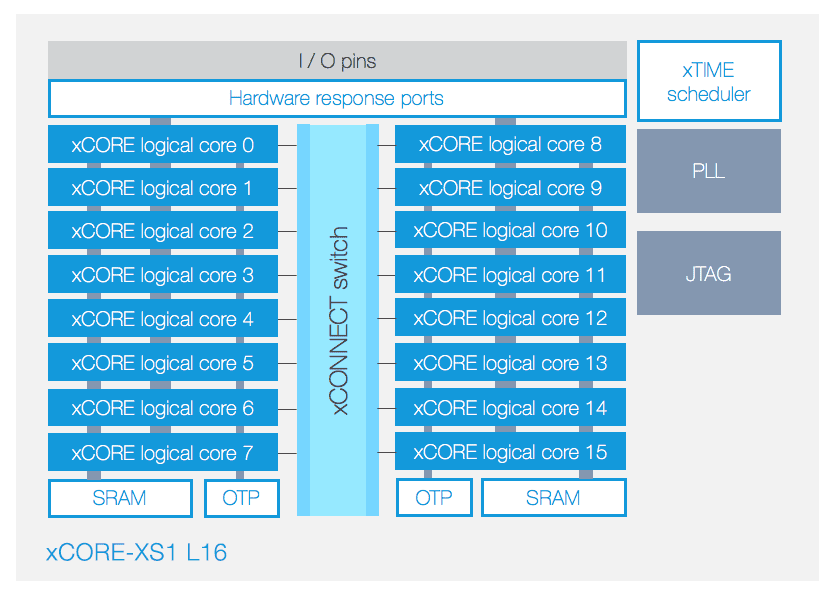 The hardware and software listed on this page may be subject to a license agreement – see License Agreements.