What's happened to Hi-Res music streaming in 2016?
Posted: 25 August 2016
A lot has changed in the streaming audio sector since I wrote my blog last year. And while outwardly it looks similar, some companies have gone into receivership and others are seriously contemplating IPOs mainly due to the costs involved in delivering a lossless streaming service. Yet the rewards are likely to be great for those that can make it work, so let's see what's happened to the main players in the last year.
Tidal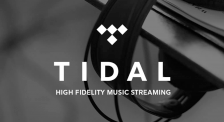 Tidal remains one of the leaders in hi-resolution audio streaming. It has an exceptional catalogue with over 40 million songs that include exclusive artist recordings including those by recently deceased Prince, and it pays its artists a better rate than Spotify - see Information is Beautiful infographic. Tidal is available in over 45 countries, and offers a monthly subscription for $9.99 / £9.99 for standard MP3 quality streaming and $19.99 / £19.99 for premium Hi-Res content.
But Tidal has suffered constant management turmoil and cash flow problems ever since JayZ bought the company in March 2015. Some people just see Tidal crashing into oblivion but others see JayZ using it as a business opportunity to generate significant wealth for himself and recording artists by flipping Tidal and selling it to one of the big technology companies, such as Apple.
Qobuz

Like Tidal, Qobuz is an on-demand streaming service and download store. It launched in 2008 and claimed to be the first music service in the world to offer 24-Bit Hi-Res files for streaming. It offers CD quality lossless streaming at 16 bit/44.1kHz (£19.99 per month) as well as studio master downloads at 24 bit/192kHz (£219 per year). Qobuz has a catalog that covers 28,000 labels and producers, with more than 30million tracks it caters to all music tastes.
However, the service has struggled and went into receivership at the end of 2015. It was bought by the French entertainment company Xandrie in January 2016 with a promise of fresh investment and expansion. This, for now, seems to have solved the immediate cash-flow problems and we'll wait to see if it has a long-term future.
Deezer

Deezer remains one of the top five streaming audio vendors globally. It's known more for its MP3 streaming service (and here in the UK for its annoying adverts, saved only by voiceover by the dulcet tones of Henry Blofeld) but launched the Elite lossless streaming offering in 2014.
Deezer Elite costs $19.99 / £19.99 per month. It's debut in the US had stronger than expected demand, and has been rolled out in more than 150 countries. With more that 25million tracks out of a 40million catalog available in lossless format, Deezer Elite offers the widest selection of hi-resolution audio today.
Deezer acknowledge, however, that they need to find a different approach to consumer engagement and streaming services in order to survive against Spotify, Apple Music and Tidal – just having the biggest catalog with the widest worldwide access is not a guarantee of success. Analysts were surprised when Deezer scrapped a plan to IPO in October 2015, which would have raised in the region of $400 million, but Deezer appear confident that they can turn information they have on their users into advertising opportunities that allow them to effectively moneterize their user base, without suffering the vagaries of the stock market.
OraStream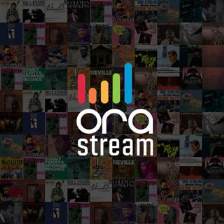 Orastream continues to offer lossless audio in conjunction with a proprietary adaptive bitrate streaming technology that adjusts on the fly to be optimised for the device and connection bandwidth. On Wi-Fi you'll receive true hi-resolution music up to 192kHz/24-bit. But on a phone's 3G connection, you'll receive a lower quality track to enable the music to keep playing without disruption. The big downside with OraStream is its catalog, which is restricted to niche (mostly classical, jazz and electronic dance) music.
Apple Music

After much speculation Apple eventually launched it's streaming service Apple Music at the end of June 2015. It was inevitably a success with 10million subscribers signing up in the first six months, but suffered from general teething and usability issues, and no hi-resolution audio option. At WWDC in June 2016, Tim Cook announced that Apple Music would be redesigned from the ground up to provide a better user experience but there was still no comment on hi-resolution audio support.
Rumours have continued throughout 2016 that Apple might use the change from 3.5mm headphone jack to a USB-C connector on the iPhone 7 to introduce hi-resolution audio streaming as a way to differentiate the new device from older iPhones and competitor's products. The rumours about the acquisition of Tidal lend some support to the possibility as it would give immediate access to a catalog of hi-resolution quality music if Apple see an opportunity to get ahead of the competition, but we will have to wait until the iPhone 7 launch in September to learn more.
Conclusion
There is a clear demand for improved audio experience, which means that Hi-Res Audio is here to stay. In 2015, there was a race to see who would be able to become the world's first Hi-Res Audio streaming service, but the bigger question in 2016 seems to be how companies can effectively moneterize their services. A lot of attention will be focused on Spotify, which raised $1billion in debt in March 2016 under very strict terms, with a view to IPO in 2017 - remember Spotify has still to turn a profit. Companies like Tidal, Qobuz and Deezer will continue to try and identify their best business models, with IPO or acquisition by bigger companies a very distinct possibility.
Hi-resolution audio needs a commitment from one of the big technology giants to drive the market forward. Apple has the pedigree and probably has more to gain from supporting Hi-Res Audio streaming than Google/Samsung/Sony, which indicates why the rumoured acquisition of Tidal has generated so much interest. But given the recent announcements about the reworking of Apple Music it seems more likely that Apple will focus on getting that right before introducing hi-resolution audio streaming.
The iPhone 7 announcement in September will be interesting, but don't be surprised if there is no mention of mainstream support for Hi-Res Audio streaming services in 2016.
Comment on this post via social media
« Microphone arrays to unlock the potential of speech recognition
ReSpeaker: Modular hardware platform adds voice interfaces to any product you like »