Is 2015 the year of Hi-Res music streaming?
Posted: 22 April 2015
Emphatically yes! Here we will take a quick tour of the streaming landscape and which service providers are on track to deliver true high resolution streaming not just souped up MP3 at 320kbps, this year.
What is Hi-Res Audio?
High-resolution audio has been formally defined as: "Lossless audio that is capable of reproducing the full range of sound from recordings that have been mastered from better than CD quality music sources."
Typically hi-res downloads are a minimum of 96kHz/24-bit with 192kHz/24-bit becoming popular.
First some background. The way music is consumed has undergone a seismic shift, and 2015 is likely to see another momentum shift with the rise of Hi-Res Audio (see our 5 Key Trends blog for more on this) and the launch of the first true Hi-Res Audio streaming service.
In the last decade the music industry has seen the decline of the CD, the rise (and fall?) of digital downloads and the emergence of on-demand streaming.
On-demand streaming has grown exponentially since the first service was launched, and the latest reports estimate that streaming accounts for more than a quarter of digital music revenues compared to just 3% in 2007. And this trend is expected to continue.
While streaming offers the ultimate in convenience and accessibility, historically it has come at the cost of audio quality. Thankfully for music lovers everywhere the industry is refocusing on audio quality. 2014 saw a number of 'CD quality' streaming services launched and the first true high resolution streaming services is not far away.
Lets take a quick tour of the CD quality streaming services now available and who is in the race to launch Hi-Res streaming.
OraStream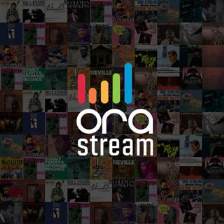 Launched in 2013, Singapore based OraStream was announced as the world's first high resolution cloud music service . OraStream is unique in the marketplace. It offers lossless audio in conjunction with a proprietary adaptive bitrate streaming technology that dynamically adjusts the bit rate to suit the device and connection bandwidth being used for playback. So if you are using WiFi then it is possible to receive the full glory of streaming of high-resolution music up to 9,216 kbps (or 192kHz/24-bit), but if the connection weakens then the service will stream a lower quality track while keeping the music playing without any disruption! Unfortunately, OraStream has only a small catalog which is restricted to just specialized classical and electronic dance music, although you can upload your own tracks for playback in the cloud.
Qobuz

Qobuz is an on-demand streaming service and download store. Launched in in France in 2008, the service went global at the end of 2013 and is now available in 10 countries across Europe.
Qobuz offers CD quality lossless streaming at 16 bit/44.1kHz as well as Studio Master downloads at 24 bit/192kHz. With a catalog covering 28,000 labels and producers, and offering more than 20million tracks it caters to all music tastes.
Deezer

Deezer is best known for its MP3 based streaming service and is one of the top 5 vendors globally. 2014 saw them enter the lossless streaming market with the launch of Deezer Elite an on-demand streaming service for the Sonos platform.
Deezer Elite debuted in the US in September 2014 and as a result of stronger than expected demand is now being rolled out in more than 150 countries . With more that 25million tracks out of a 35million catalog available in lossless format, Deezer Elite offers the widest selection today.
Tidal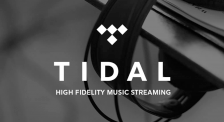 In the world of high quality music streaming, Tidal are the new kid on the block. Launched at the end of 2014 by Scandavian company Aspiro , Tidal is currently available in 26 countries and has a catalog in excess of over 25 million tracks.
Like Qobuz and Deezer, Tidal offer lossless on-demand streaming. What differentiates Tidal from the others is the accessibility of the platform via their partnerships with leading audio hardware brands including Sonos, HEOS by Denon, Bluesound, NAD and Meridian.
With the backing of Jay-Z and the recent demonstration of MQA (Master Quality Authenticated) streaming in conjunction with Meridian, Tidal look set to win the race to high resolution audio streaming.
Apple, iTunes & Beats
No round up of the music scene would be complete without a word about Apple. There are plenty of rumours circulating about what Apple may or may not do with the Beats on-demand streaming music service they bought last year. Will it be standalone, will it be integrated into iTunes, will it replace iTunes?
What is certain is that as the undeniable leader in online music sales, Apple are seeing declining revenues from digital downloads. So surely it is only a matter of time before they offer a streaming service. The question is whether they will back quality in the form of lossless high resolution audio, or whether they will continue with the existing Beats model of convenience over quality. Ultimately only time will tell.
Conclusion
Hi-Res Audio is here to stay as consumers demand an improved audio experience and evidenced by the increasing sales of audio accessories (such as DACs , headphone amps and high-end headphones).
Until now listeners have had to choose between the convenience of streaming MP3s or the quality of Hi-Res downloads. Not anymore. The race is already on to win the accolade of the world's first Hi-Res streaming service, with Tidal and Deezer edging in front. The question is who will be first over the line?
&nbsp
Find out more about Hi-Res Audio with XMOS
Comment on this post via social media
« What is an audio DAC?
Hi-Res Audio: Discover the audio formats behind digital music »