Blog: Page 8
Posted: 12 August 2014
By:
The XMOS team in China are just taking a breath after three busy days at the Shenzhen IPC & Embedded Expo. With one day left to go before the roadshow event rolls on to Beijing, the XMOS stand has been a hub of activity with demonstrations taking place of our Motor and Motion Control solution, AVB, and various USB Audio applications.
We are also providing a demonstration of Sony's PHA-2 Headphone Amplifier, utilizing XMOS xCORE technology. And you'll be able to see startKIT, the low-cost development kit that makes multicore technology accessible to any embedded developer.
As China's largest event targeting the IPC and Embedded industries, the IPC and Embedded Expo takes in six days of events across four cities during the month of August. In addition to this week's Shenzhen event, the Expo visits:
August 12th - Beijing (China National Convention Centre)
August 15th - Shanghai (Sheraton Hotel Hongqiao)
August 19th - Chengdu (Crowne Plaza Chengdu City Center)
The XMOS team will be exhibiting at each location, and will be happy to answer any questions you may have about our xCORE technology and its potentia applications.
So why not visit our stand at one of these events and learn more about our range of xCORE devices:
Beijing – Booth B08

Shanghai – Booth S09
Chengdu – Booth C03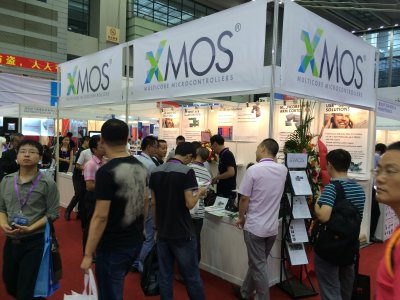 continue reading...