xCORE-VOICE Processors | XMOS
VocalFusion Voice Processors
VocalFusion™ voice processors maximise the multichannel audio capabilities of xCORE devices, high quality integrated DSP and flexible I/O, to deliver high quality far-field voice capture solutions in a single device. With interfaces defined in software, XMOS provides the most flexible high quality solution for designers and fastest time-to-market.
VocalFusion solutions provide affordable voice interfaces for many product categories including: smart speakers and TVs, gaming consoles, IoT home hubs and home appliances.
Features
VocalFusion far-field voice interfaces:
capture voice up to 5m distant, using arrays of MEMS microphones;
apply complex microphone and acoustic DSP to captured signals;
use full-duplex mono or stereo acoustic echo cancellation to enable barge-in and voice activation;
connect directly to an application processor or remote Cloud services;
deliver high quality audio streams to ASR services or human-friendly voice output to standard comms ports;
include High-Speed USB or I2S host interfaces;
support keyword activation technologies used to trigger always-on products;
programmable I/O for control interfaces.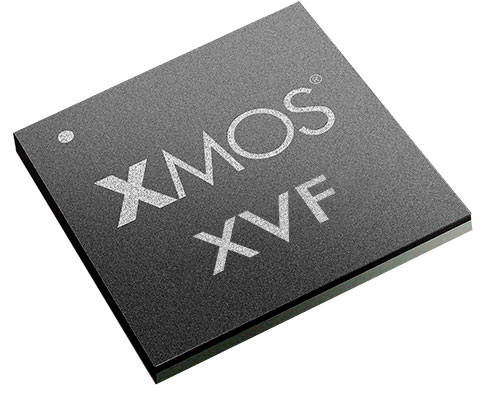 VocalFusion Voice Processors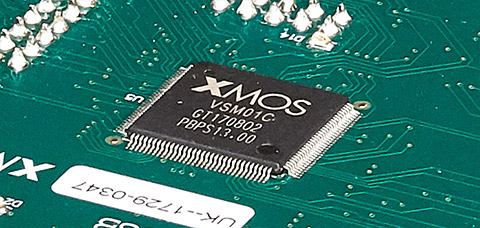 VocalFusion XVF3000/3100
Adaptive beam former
Full duplex AEC for mono applications
Noise suppression
De-Reverberation
Automatic Gain Control
Linear/Circular microphone array
Wake-word support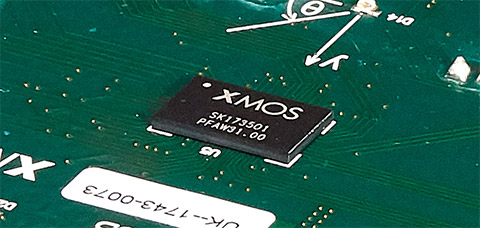 VocalFusion XVF3500
Adaptive beam former
Full duplex AEC for stereo applications
Noise suppression
De-Reverberation
Automatic Gain Control
Linear microphone array