xCORE APPLICATIONS
xCORE multicore microcontrollers provide powerful solutions for a wide range of embedded applications, from high-fidelity audio, anything-to-anything connectivity and robotics, to industrial communications and the automotive industry. xCORE puts hardware-like capabilities in the hands of software engineers, enabling innovation and reducing costs in existing designs.
These pages show just some of the possibilities: why not also check out the diverse variety of projects posted by our thriving community of developers at www.xcore.com. Or use the links to the right to visit one of our In-Site pages, where we round up the latest news from some of the most exciting areas in embedded design.
---
As the Internet of Things (IoT) comes closer to reality, xCORE makes genuine Anything-to-Anything connectivity possible. You can program the interfaces you need in software, based on a broad set of foundational software libraries – or if you have a special interface you need to implement, there's no easier way.
xCORE is the pre-eminent solution for high-resolution digital audio interfacing, used by industry leaders such as Meridian Audio, OPPO Digital, Sennheiser and Sony. Our customers realize bill-of-materials savings of up to 70%, cut their development time by up to 50%, and deliver jitter-free bit-perfect audio into the bargain.
---
The high performance, low latency and determinism of the xCORE architecture make it ideal for robotics and industrial communications. We can close control loops quickly and precisely – essential in motion control applications from robotic toys to manufacturing equipment. And xCORE excels where both communications and control are required – such as the coming move to Smart Factories and Industry 4.0
---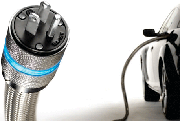 Our AEC-Q100 qualified xCORE multicore microcontrollers are ideally suited for use in vehicles in heterogenous networks, gateways and infotainment systems where timing is critical and jitter must be minimized. xCORE can also implement complex control algorithms for powertrain and body control, and satisfy many emerging automotive requirements, such as sensor integration for safety and driver assistance (ADAS).