Virtual Digital Assistant Kits | XMOS
VIRTUAL DIGITAL ASSISTANT KIT
---
xCORE beam-forming, array microphone with enhanced DSP
Wireless connectivity and keyword recognition
Complete VDA interface in single device
The XMOS Voice Digital Assistant platform is currently under development.
If you want to know more about the kit or would like an early access demonstration, please use the short form on the right to contact XMOS.
---
XMOS Voice Controllers add third party keyword recognition technology, wireless connectivity and secure connection to cloud speech recognition services, to the microphone and DSP capabilities of XMOS Voice Interfaces, to create complete Voice Digital Assistant capabilities.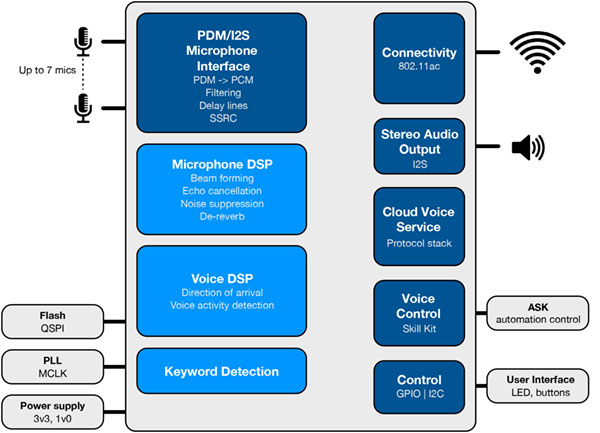 Ideal for anyone developing personal assistants or virtual digital assistants, the XMOS Voice Digital Assistant provides the fastest and easiest way to integrate a voice controller into any Internet of Things product, using a single silicon device.