NETWORKING
UMAN GmbH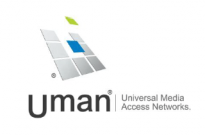 The UMAN Universal Media Access Networks GmbH is the software think tank responsible for the development of the UNOS (Universal Network Operating System). UMAN sees its role as that of a strategic partner for innovative technological enterprises. With its UNOS products and through the provision of development services, UMAN offers its clients solutions for the simple and risk-free implementation of network technologies.
UMAN GmbH was founded in 2007 and is based in Dusseldorf, Germany. The development team comprises engineers and scientists based in Cape Town, South Africa.
Skills and Services
Development, adaption and licensing of UNOS the universal netOS with native AVB support
Command & Control for AVB and non-AVB systems
Turnkey solutions
Development of embedded software (networking, general embedded and A/V systems)
Development of hardware (audio DSP, video compression, networking, AVB, general A/V)
Kiss-Box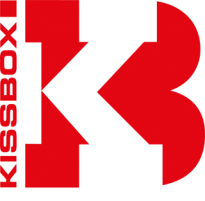 Kiss-Box is a manufacturer of specialised networked interfaces for Show-Control and audio time-critical applications, mastering full development (both hardware and software), for standard and OEM products. The standard product portfolio includes MIDI, RTP-MIDI, ArtNet, DMX, ACN, serial, digital/analog I/Os systems.
Kiss-Box is headquartered in the Netherlands.
Skills and Services
OEM development of real-time networked devices, with a special focus on Ethernet devices including the following protocols: ACN, AVB, HD, RTP-MIDI, ArtNet, DMX, MIDI, LON/EIA709, MVB, WTB, DALI.
Bithium

Bithium is a well experienced and proven development partner for your wireless communication systems needs. We strive to add wireless freedom to your system or concept using one of many wireless technologies: DECT, Bluetooth, Wi-Fi as well as low-power technologies such as DECT ULE and BLE or ISM band and NFC.
Based in Lisbon, Portugal, Bithium delivers quality software and embedded system design services to worldwide customers.
Skills and Services
DECT, Bluetooth and Wi-Fi developments
Hardware and software development
Wireless protocol stacks
Flexible approach to project and team setup
Proximity to European customers
Flexibility to work with customers worldwide
Attero Tech

Attero Tech provides cutting edge design solutions in the areas of digital audio, digital video, and high QoS wired and wireless networking for AV media content delivery. With deep experience in both the commercial and residential AV markets, Attero Tech can provide innovative and cost-effective hardware, firmware, and software services to move ideas to successful products.
Attero Tech is headquartered in Indiana, North America.
Skills and Services
Digital Audio: Audio DSP, Digital Amplifiers, Wireless Audio
Digital Video: HDMI/SDI, H.264 Video Encoding/Decoding
AV Connectivity: CobraNet, Ethernet AVB, USB