XMOS enters new growth phase with successful far-field voice processing and relocated Bristol HQ
New, larger premises to support anticipated growth and extensive recruitment in 2018
Bristol, 21st December 2017 – XMOS Ltd. (www.xmos.com), a leading supplier of advanced embedded voice and audio solutions to the consumer electronics market, today announced the relocation of its headquarters to Queen Square, Bristol. The move follows a period of stellar growth for the company, underscored by a robust roll-out of far-field voice processor technology, and the completion of a major funding round in August this year. The new premises provide the space for further headcount growth in 2018, and an enhanced acoustic test suite and listening room.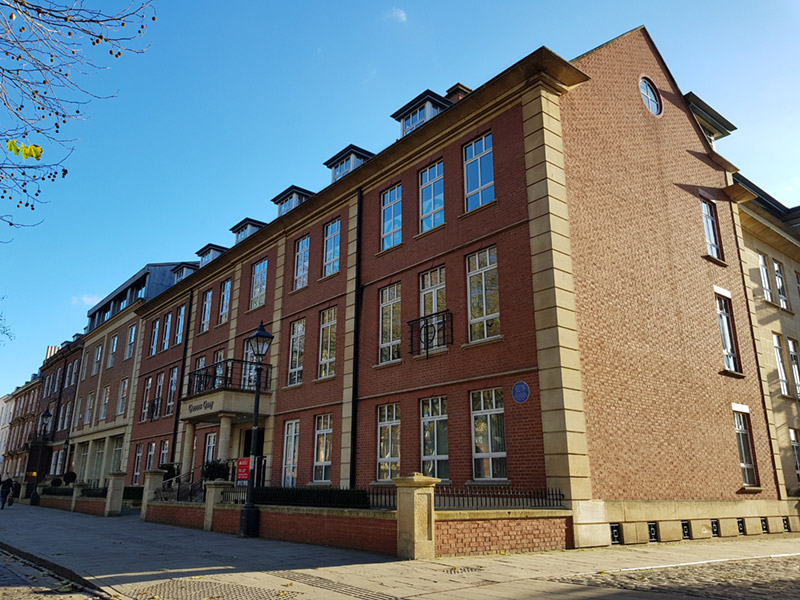 New XMOS office: Queens Quay, Queen Square, Bristol BS1 4LU, United Kingdom
All other contact details remain unchanged.
Earlier this year, XMOS launched its first far-field voice processor family, the XVF3000 and associated development kit. Today, XMOS is the only supplier in the world to have achieved Amazon AVS qualification for a far-field linear mic array development kit (the VocalFusion 4-Mic Dev Kit) that enables easy integration of Amazon's Alexa into smart panels, kitchen appliances and other commercial and industrial electronics. The company is set to continue strongly on this path of pioneering technology development in 2018, with the announcement of the world's voice processor with supports stereo-AEC and stereo AEC far-field linear microphone array solution, which will be showcased during CES in January.
"This move is a significant milestone in XMOS's development," said Mark Lippett, President and CEO at XMOS. "The new HQ will provide us with the room we need for expansion as we continue on our strong growth trajectory. We've had an incredible 2017 and are excited by what we have coming up in our development pipeline. The relentless pursuit of seamless HMI for tomorrow's consumer applications demands precise, reliable far-field voice processing technology, and 2018 will see XMOS consolidate its leading position in this market."
About XMOS
XMOS is a leading supplier of voice and audio solutions to the consumer electronics market. The combination of its unique silicon architecture and highly differentiated software positions it at the interface between voice processing, biometrics and artificial intelligence. For more information, please visit www.xmos.com, follow them on LinkedIn, Twitter and Facebook, and view their video library on YouTube.
Media contacts
Press Kit www.xmos.com/news/press/kit
Gwen Edwards press@xmos.com | +44 (0)117 927 6004
Andrea Barnard andrea.barnard@publitek.com | +44 (0)208 144 5870