INVESTORS
XMOS is backed by some of the largest names in high tech venture capital: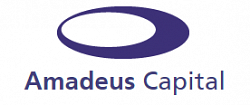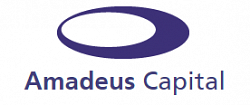 AMADEUS CAPITAL PARTNERS
Amadeus Capital Partners is one of Europe's leading technology venture capital firms, with some £500m under management. Since its inception in 1997, the firm has backed over 80 companies in industries that include communications and networking hardware and software, cleantech, medtech, computer hardware and software, media, and e-commerce. Major businesses built by the firm include CSR plc (LSE:CSR), the leading producer of single chip bluetooth radios for short range connections, Solexa Ltd, the developer of next generation genetic analysis systems, merged into Illumina, Inc. (ILMN) to create the world-leader in gene-sequencing technology and Transmode, a networking solutions business that had an over-subscribed IPO on NASDAQ OMX Stockholm in May 2011.
For more information, visit amadeuscapital.com


DRAPER ESPRIT
Draper Esprit was founded in 2006 with a mission to back Europe's most ambitious entrepreneurs. We invest into visionary and growing companies and also have the ability to do direct secondary deals into late stage tech companies as well as buying entire venture capital portfolios. We raise funds from a variety sources and always are able to source capital for the best opportunities through our partnerships.
For more information, visit draperesprit.com


FOUNDATION CAPITAL
Foundation Capital is a venture capital firm dedicated to the proposition that one entrepreneur's idea, with the right support, can become a business that changes the world. The company is made up of former entrepreneurs who set out to create the firm they wanted as founders. This forward-thinking team of VCs has helped companies like Lending Club change the way money is lent and borrowed, Sunrun reinvent the residential clean energy market, and Netflix revolutionize media distribution and consumption, among many others.
For more information, visit foundationcapital.com


ROBERT BOSCH VENTURE CAPITAL
RBVC invests in seed, early-, and late-stage Venture Capital rounds and participates in the follow-on investments in privately held companies. Depending on the stage of the company the initial amount of investment ranges from below EUR 500k for a seed funding to more than EUR 5m in an early- to late-stage funding round. Our typical aggregate investment allocation per portfolio company ranges, including follow-on investments, typically between EUR 6 and 15 million for usually a 10 to 25% equity position in each company. We prefer to syndicate our investments with existing or new investors in the company and can take the lead as necessary. In addition, RBVC invests in select regional or industry-specific independent VC funds.
For more information, visit rbvc.com
---
See our management team and board members.