WORK AT XMOS
Working at XMOS …
… is not like your average 9-5 job. We want you to really enjoy what you are doing, to grow and to help the organization grow. We hire smart people that can make significant breakthroughs, who can solve challenging problems, and who are focused on making great products that are incredibly easy to use.
We're open
We ask everyone in the company to share what they are working on, their triumphs, their challenges and where they could do with some help or think things could be improved. We are also open with our customers and partners so that they can share in what is happening at XMOS too and also because we really want to hear what they think. At XMOS we believe that being open helps us make better products that are easier to use.
We're fast
We need to get stuff done and that means working hard and also means working smart by focusing on what is important. It means taking risks and making bold decisions, even if that means you end up being wrong sometimes.
We're distinctive
We don't just want to do the same thing as everyone else, we want to be better, to make breakthroughs, to build better products and to make them easier to use. That means we need you to think differently and to come up with new ideas and creative new solutions.
We make it easy
Making things easy for you, easy on your colleagues, easy with our partners and making us easier to use by our customers. Making XMOS an easy choice.
---
The way electronics products are designed is changing and there is no more exciting place to contribute to the latest developments than XMOS. Our technology is at the forefront of these changes, providing greater product flexibility with faster development cycles; allowing people to bring innovative products to worldwide markets more quickly. XMOS engineers drive this change by innovating ground-breaking silicon solutions and developing state-of-the-art design tools and application software. XMOS are the only company that offer multicore microcontrollers with the exact peripheral and interface you require with deterministic and scalable performance programmed entirely in a C programming language environment.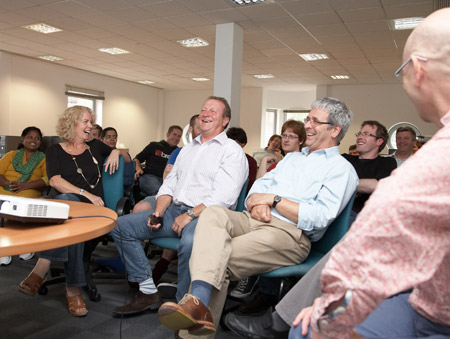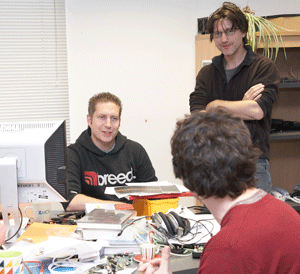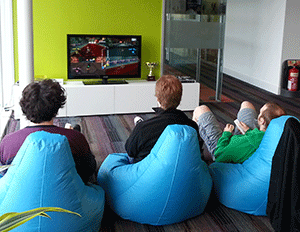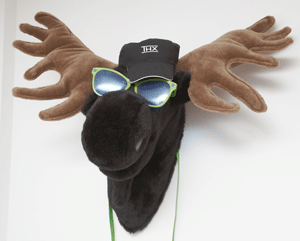 The xMOOSE
---
Current Vacancies
---
Overview
To be a key contributor in a team producing industry-leading design tools for embedded processors. Duties will include;
Developing the XMOS C/C++/xC compilers
Designing and implementing optimizations to address performance, code size, power consumption and timing closure for real-time programs
Static and dynamic code analysis e.g measuring timing, detecting deadlock
Actively contributing to and sharing LLVM compiler improvements with the open-source community
Working with the apps team and with customers to contribute to development of the xC concurrent and real-time programming language
Working with the silicon team to contribute to development of next-generation XMOS products and architecture
Qualifications
BSc, MSc or above in Computer Science or related degree is beneficial but not required (depending on experience).
Experience
Roles exist for applicants with all levels of experience from graduates with relevant compiler R&D experience to industry-experienced engineers with commercial experience in language and compiler design.
Essential Skills
Prior compiler development experience and strong understanding of compiler fundamentals
Experience in the back-end flow including code generation strategies, register allocation and optimizations for performance and code size
Strong C/C++ programming skills
Desirable Skills
Experience with LLVM an advantage
Experience with real-time and multi-core processor architectures an advantage
---
XMOS is looking for exceptionally talented students for internships in summer 2014 in Bristol. The position will involve working with our engineers on technically interesting and challenging projects related to cutting edge microprocessor technology. This is a paid position and the start/end dates are flexible (though we expect it to cover your entire summer university break).
Applicants should be from either a computer science or electrical engineering background, and currently taking an undergraduate or postgraduate course.
To apply, please follow the Apply link and supply:
Any achieved intermediate module/degree marks.
The name of an academic referee.
A couple of paragraphs on why you want to do the internship with XMOS and why you think you are good for the position.
---
Recruitment agencies: XMOS does not accept agency resumes. Please do not forward resumes to our jobs alias or XMOS employees. XMOS is not responsible for any fees related to unsolicited resumes.
All applicants for positions based in the UK must have the right to live and work in the UK and be able to provide the necessary documentation to prove this.