Customer Focus: OPPO Digital
Posted: 06 May 2015
Welcome to the first in our series of featured guest blogs, where XMOS customers discuss their experiences of using xCORE multicore microcontrollers.

First up we talk with Jason Liao, CTO and VP Product Development of OPPO Digital, Inc. OPPO Digital designs and market high quality digital electronics that deliver style, performance, innovation, and value to A/V enthusiasts and savvy consumers alike. OPPO's attention to core product performance and strong customer focus distinguishes it from traditional consumer-electronics brands.
XMOS: How long have OPPO being using xCORE processors?

BD-105 Blu-Ray Player
Jason: We started using XMOS in our award winning BD-105 Blu-Ray Player which launched back in 2012. Since then we've used xCORE processors in our HA-1 Headphone Amplifier and most recently in the HA-2 Portable Headphone Amplifier & DAC to deliver bit-perfect audio over USB.
XMOS: What are the key features OPPO look for when choosing a supplier for USB audio?
Jason: Every product selection we make is driven by a single question, "Does it deliver the best possible customer experience?" In terms of USB audio, the customer experience is influenced by three key factors: audio fidelity; file format support; and device /platform support. At OPPO, audio fidelity means that we faithfully reproduce the original recording as the artist heard it in the studio. To deliver the audio fidelity our customers demand, we use the XMOS Asynchronous USB solution to realise a low-jitter, bit perfect audio system.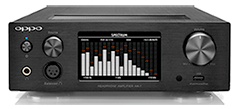 HA-1 Headphone Amplifier
High resolution audio files come in a bewildering area of different formats and sample rates, and our customers demand audio equipment which can handle any of the formats available today. XMOS enables us to natively support both PCM and DSD files without any conversion or pre-processing. On our latest product, the HA-2, we offer PCM audio up to 384kHz/32-bit and DSD audio up to 11.2MHz.
When investing in high-end audio equipment, consumers are looking to use the product with multiple devices, including the latest smartphones and tablets! The XMOS platform offers the broadest platform/OS support of any USB audio vendor, with PC, Mac OS X, iOS and Android all available and verified to XMOS' high quality standards. This means that we can focus on what we do best, building great analog products.
XMOS: How would you sum up your experience of designing and developing products with XMOS?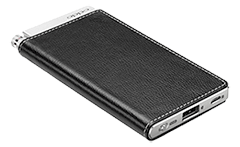 HA-2 Portable Headphone Amplifier
Jason: OPPO and XMOS share a common ethos, to exceed the customer's expectation and deliver excellent audio products which excite the listener and bring them closer to the live performance. This shared understanding makes working together incredibly easy as we are striving for the same goals. The combination of XMOS' unique xCORE microcontrollers and the feature rich USB Audio reference software mean that we are able to rapidly develop products with the distinctive OPPO feel.
Find out more about OPPO Digital and the products at http://www.oppodigital.com/
For more information on how XMOS makes audio sound better go to the High Resolution Audio page.
Comment on this post via social media
Customer Focus: iFi Audio »